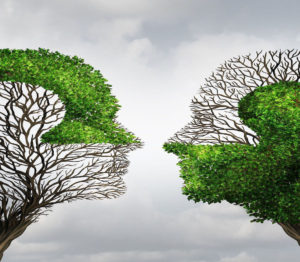 Conference substance & strategy
Without the ethereal pixie dust that creates a memorable and meaningful experience for everyone in the room, even flawless logistics and the most renowned speakers do not make a conference successful. Whether that special something lies in the way people interact before and at the event, how participants are prepared, how funders and key partners are engaged in the process, or how you follow up with participants and articulate impact, pixie dust is Red Tomato's specialty.
When it's your conference
Our help can range from working with you to define the strategic goals of the gathering moment and each session or exercise within it, to developing succinct and highly tailored materials for each speaker, prepping moderators and speakers to ensure they feel a positive stake in the discussion and that they have had input into its content, to clear and creative reporting of proceedings. Services can also include the creation of templates to save project managers and other implementers time while ensuring a personal touch and outcome-oriented communication.
Overall strategy: Conference goals, process, people, and substance
Content development: Create a clear program that compels and inspires, and a format that creates fertile ground for desired outcomes
Convening the right people and organizations: Identify the most effective participants, speakers, moderators, and co-presenting partners
Preparing partners, participants, and speakers: Manage expectations, harness opportunities, and create fertile soil for meaningful interactions
Articulating impact: Explain what happened, why it matters, and next steps, even if impact is difficult to measure
Templates: Customized templates to facilitate thoughtful, thorough internal planning and communication
When you are participating/sponsoring
We play an experienced project management role in ensuring that your institutional participation in a key gathering moment identifies and appropriately leverages opportunities to highlight your work, mission, and leadership. We set you up to network strategically during the event to build and strengthen partnerships, harness value, and play a role in the program to increase visibility.
Your priorities may include making an important announcement, hosting a session, ensuring exposure for key projects or people, preparing your panelist for their role, leveraging opportunities outside the formal program, reinforcing the perception of your institution and/or its leadership as a driver or innovator in a specific field, making connections within new sectors, or simply educating your team. Regardless, Red Tomato makes your conference engagement productive and straightforward by streamlining communication and coordination with conference decision-makers to save you and your team valuable time.
Negotiating speaking roles

Organizing bilaterals

Leverage strategic networking opportunities