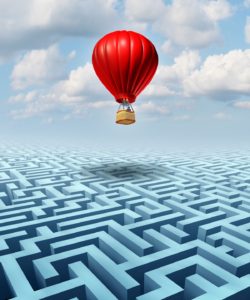 Board pre-read narratives and strategic documents
Board pre-read narratives
Thoughtful, concise narratives not only provide Board members with the information they need for the meeting, but they also increase Board confidence in staff and in the Board-staff relationship. Effective narratives pre-empt key questions and keep discussions focused and outcome-oriented. They also make minutes easier to record.
Board members feel disrespected when pre-read packets are questionably useful; they also feel railroaded when context and information isn't included for an upcoming decision. They need relevant background and details, but packaged in a way that crystallizes a high-level viewpoint.
Red Tomato works with your team – taking on the execution burden – to craft key report, discussion, and approval narratives for the pre-read packet in direct synergy with your Board meeting agenda, ensuring each narrative featrues clear objectives, relevant context, and succinct questions or decisions required.
Strategic documents and research
SCENARIO 1: You have a meeting with a Board member or key donor in a few days. You need to tailor an existing set of documents, create entirely new materials, or just gather conduct some strategic research quickly, all with an eye toward some subtle but critical nuances. You may have (or want to solicit) input from colleagues about what to incorporate; you want them to feel heard but don't have time to talk through all ideas with each of them. What you need is help executing – not more opinions.
SCENARIO 2: You just concluded a key meeting and need to follow up quickly with these materials. It's all in your head but you don't have time to lay it out elegantly on paper. It's not a huge amount of work, but it's important, and critical to get right.
HOW WE HELP: Red Tomato holds a brief call with you to understand what you need, key audience, implicit and overt messages it needs to convey, internal and external complexities to take into account, etc. Then we take your existing materials and evolve them quickly in response to specific needs and catalysts. Serving in a project management role, we can follow up thoughtfully, confidentially, and directly with your colleagues whose input should be integrated, and then move forward accordingly, keeping you in the loop. Red Tomato conducts supporting research as needed, focuses on succinct, elegant prose and clear substance, and ensures documents look polished